Kim Ikonen Jennings offers creative and artistic services within the media, film, fashion and entertainment industry through - make-up and voice-overs.

Her background as an actress as well as skills in project management add valuable insight into her role in any production, whether she is booked as a make-up artist or voice-over talent.

Kim grew up on MGM musicals and loves bright colours, languages, salsa music, mango, dancing, attending a good zumba class as well as being with her family.

As a professional make-up artist and hair stylist, Kim works on feature films, short films, TV productions, music videos, editorial fashion shoots, commercials, and events. She is also certified in airbrush make-up for beauty and bridal work.

As a voice-over talent, Kim voices TV and radio commercials, corporate films on websites, medical narrations, and phone prompts from both her HomeStudio as well as client´s studios in Swedish, finlandssvenska and English.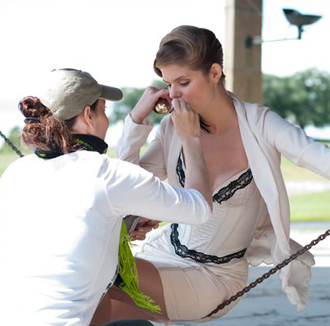 "professional results and
personal commitment in all projects"